GLOBAL SCREENINGS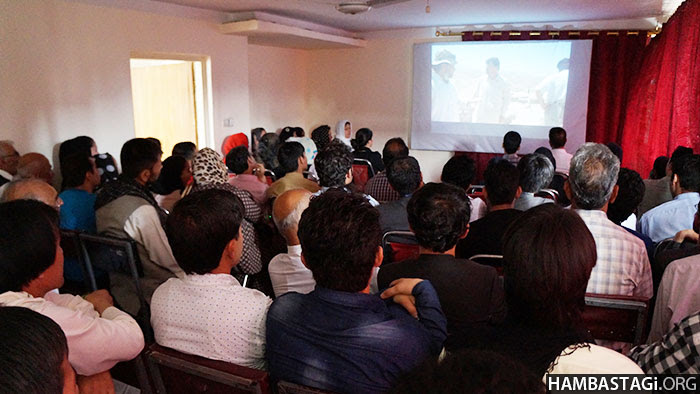 Saving Mes Aynak had a full-house screening in Kabul

Following last April's screening with American University of Afghanistan, the Solidarity Party of Afghanistan invited "Saving Mes Aynak" for a public screening in Kabul. We are grateful for the courageous audience that came to the screening despite risks, and for the help of Afghan citizens in the U.S. who spread the word about this screening.
"Saving Mes Aynak" returned to Chicago for a meaningful screening with the prestigiousArt Institute of Chicago! Director Brent E. Huffman was in attendance for a Q&A.
"Saving Mes Aynak" had a sold-out screening in Hong Kong with Thus Have I Seen (T.H.I.S.) Buddhist Film Festival. Organized by Dharma in Action, the festival shows a collection of exquisite films that "reflect the cultural, social and religious aspects of this world religion."
On a surprising note, "Saving Mes Aynak" was invited to the 15th Pyongyang International Film Festival! in North Korea, whose mission is to "promote exchange and cooperation between world filmmakers with the ideal of Independence, Peace and Friendship." This is an honor for all filmmakers involved in "Saving Mes Aynak" as this is all of our first time showing our work in North Korea.
Trailer of "Saving Mes Aynak" for the Buddhist True Network of South Korea


"Saving Mes Aynak" will hit Korean TV through August! Buddhist True Network (BTN), a premier Buddhist channel of South Korea. BTN has invited "Saving Mes Aynak" to air over 8 times, both on TV and online. Through this broadcast, we hope to connect with Korean audience who, with the country's long history with Buddhism, understand the importance of cultural heritage sites.